Model # SWRM516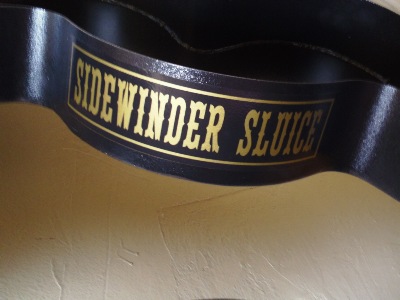 click on photo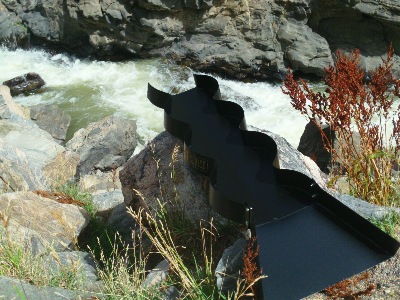 Our most popular Prospector Model

5FT Long.....16" Wide....4" Deep....Inlet Flair is removable so this sluice can be connected to a Highbanker or Dredge.

Built from 14gg steel....Continuous, Full length welds....Sand blasted and industrial powder coated for maximum durability....Weighs 26 pounds.

There are many geometrical, mathematical. tricks built into this design to make it operate perfectly under a variety of water flow conditions.

Options include: Ribbed rubber matting....Ribbed carpeting....Expanded steel mesh....and many other choices depending on customer needs....(Please call for desired application)

Please give us a call for pricing and availability!...................(719) 784-4053....(719) RU4 GOLD